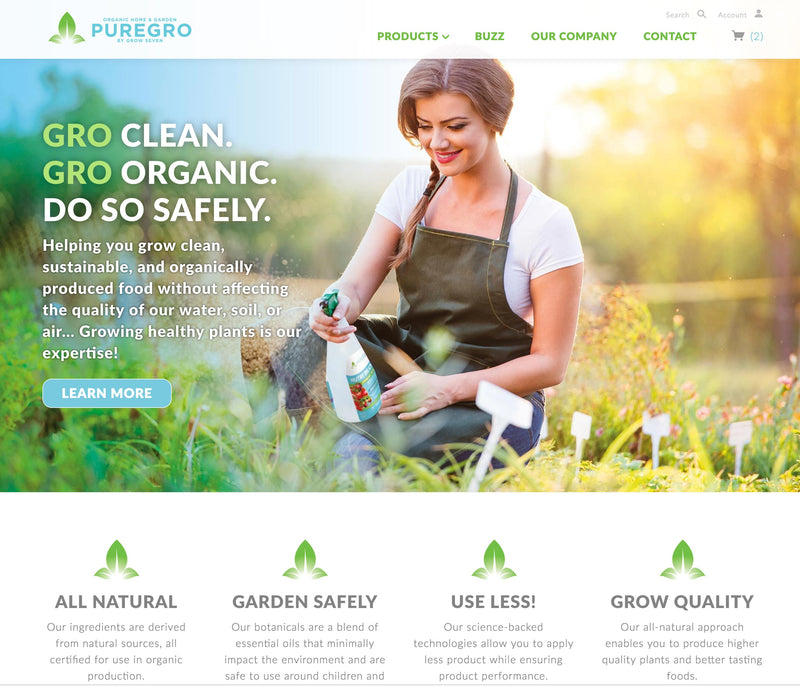 We're very excited about launching this blog as it coincides with the PureGro™ brand and website launch. We hope you enjoy it and will be a regular visitor on our site.
The Love Your Growth blog is where we will share stories about the products we make, the people who use them, and what we love to do most: help you grow healthy, naturally produced plants. We truly believe that quality food in = quality health, and will do our best to guide you on quality organic gardening.
Here's what you can look forward to in the Love Your Growth Blog
we'll share with you information about the products we sell and how best to use them
we'll introduce customers that have used the product and their feedback
we'll share ideas on how to solve common gardening problems and how best to prepare for great growth
we'll let you know about sales and events taking place
We invite you to join in on the discussion as we explore the gardening lifestyle. to create the best experience, we've developed the following post guidelines:
We welcome your thoughts, suggestions, comments, and questions. We will remove any comments that are offensive, disrespectful, or irrelevant. We ask that you not post anything confidential or private – this is a public forum. Lastly, this is not the place for specific customer service or technical support questions. For specific technical support questions about PureGro products, we can help you here. 
Thank you for visiting, reading, and contributing. We are excited to have you with us!
Learn more about PureGro's core story here. 
Sincerely,
The Love Your Growth Blog Team